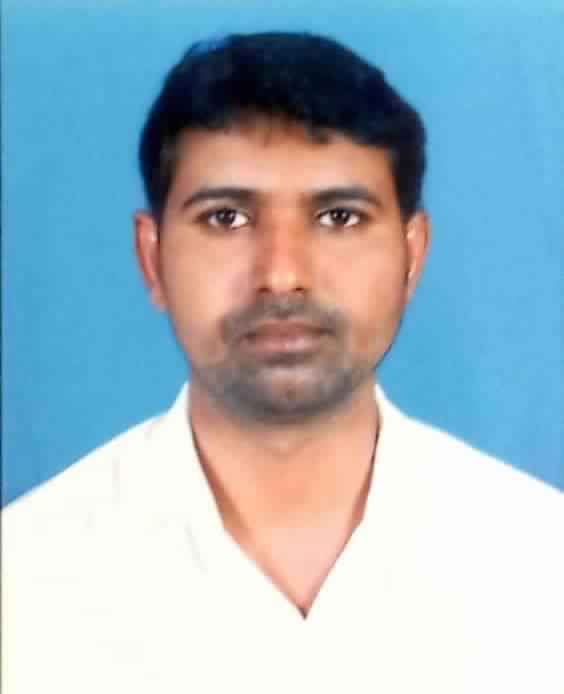 Lokesh V, Associate Professor, Department of Mechanical Engineering has published patent on "STUDY OF MECHANICAL AND TRIBOLOGICAL PROPERTIES OF HYBRID COMPOSITE MATERIAL E-GLASS/EPOXY WITH CARBON POWDER". Title of invention- Mechanical Factors Influencing Success in Root Canal Obturation Application Number – 201921045286. Date of Filing – 07/11/19 Field of Invention – Civil Publication Date – 15/11/19
January 28, 2020 Posted By SIT
---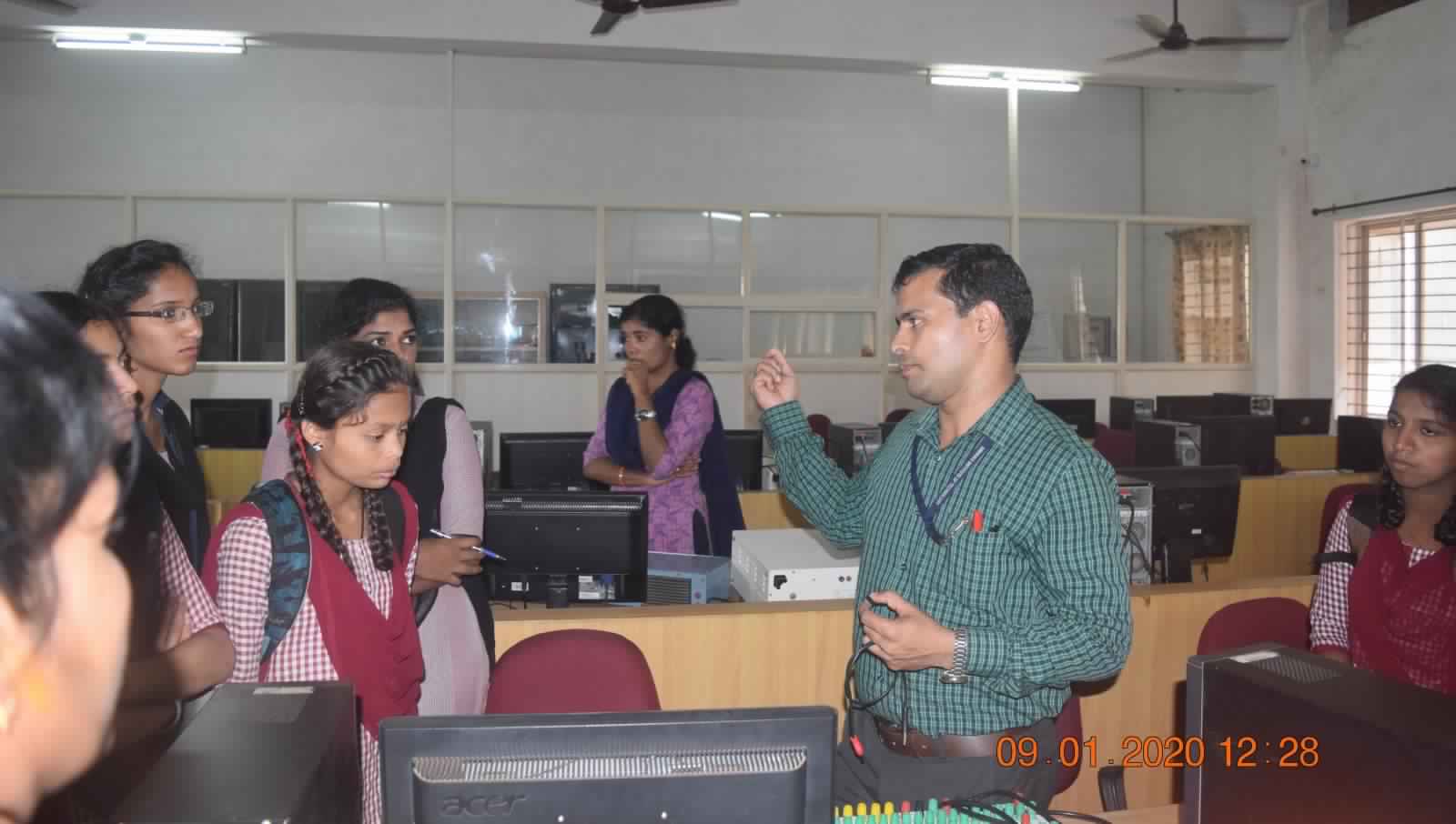 About 130 students and four faculty members of Govt.Junior College Shringeri, Chikmagalur dist. visited Srinivas Institute of Technology, on 9th January 2020. They visited various facilities in the college. In the Computer Science and Engineering department a career guidance program was organised for the benefit of students. Faculty members:Ms.Reshma , Mr.Sudhakar both from CSE and […]
January 23, 2020 Posted By SIT
---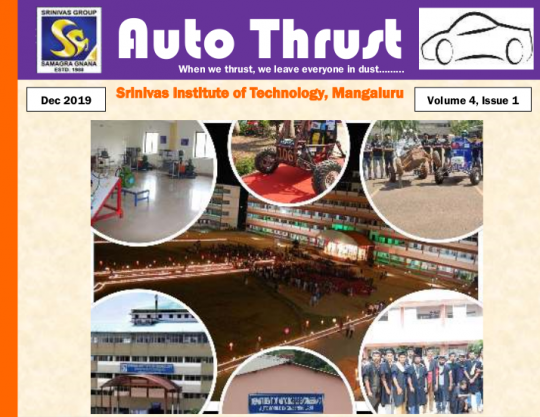 A Talk on "How to Invest in Stock Market" was delivered by Dr. Narayan Kayarkatte on 31/12/2019 at MBA department, SIT Valachil. The speaker of the above topic Dr. Narayan Kayarkatte was a former Director of MSNM Besant Institute of PG Studies Bondel, Mangalore. We are grateful to him for enriching the minds of our students by his […]
January 22, 2020 Posted By SIT
---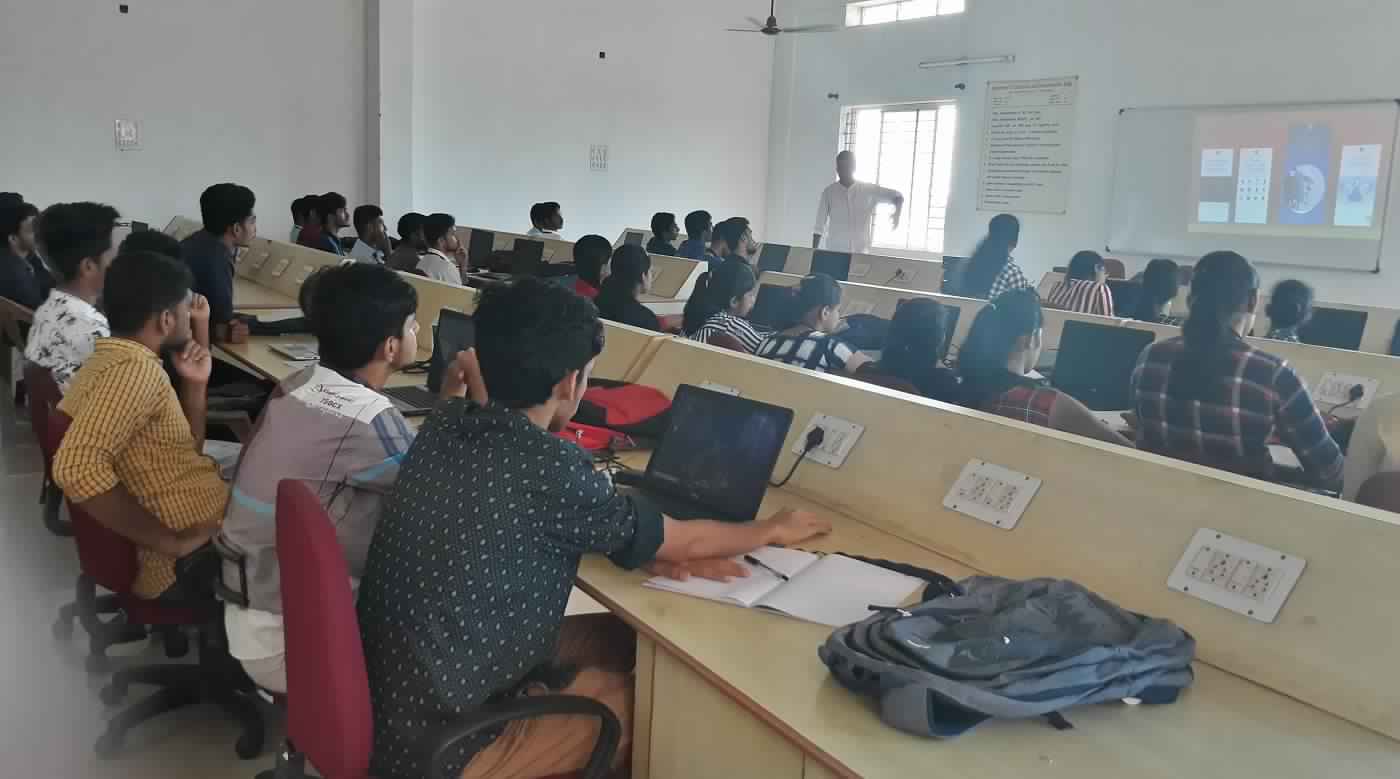 Two day workshop on "Machine Learning" was conducted at Srinivas Institute of Technology, Mangaluru on 2-11-2019 and 4-11-2019 for 3rd sem ECE Students. Resource person was Mr. Hrishikesh Bhat. Students were given hands on experience by creating two projects and enlightening them on how machine can be trained using Artificial Intelligence.
January 21, 2020 Posted By SIT
---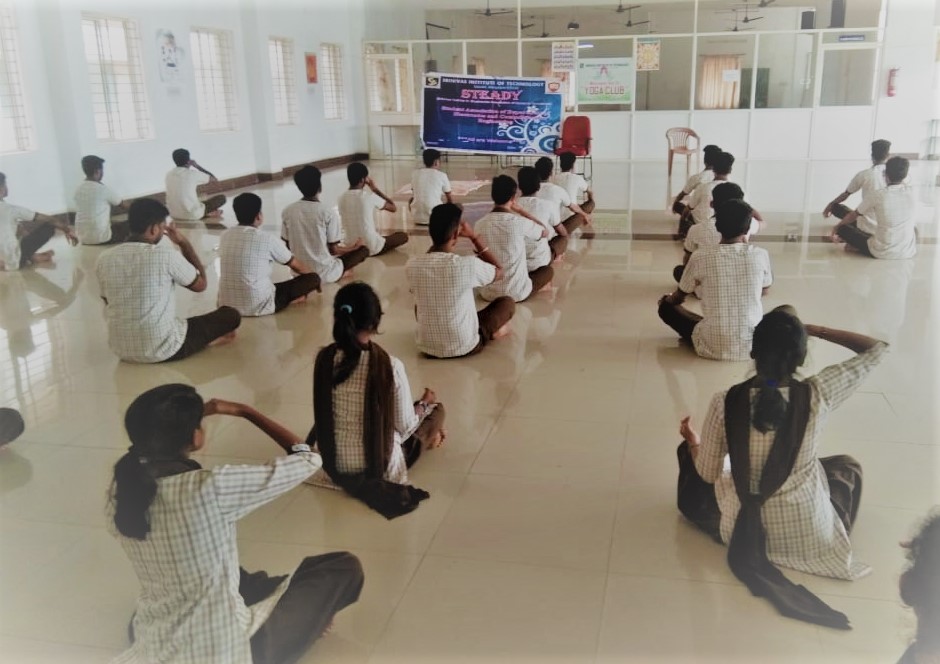 'STEADY' association of SIT ECE Department organised One hour "Yoga"session for the 3rd semester ECE students on 31-10-2019. Mr. Amardeep conducted the Yoga session.
January 21, 2020 Posted By SIT
---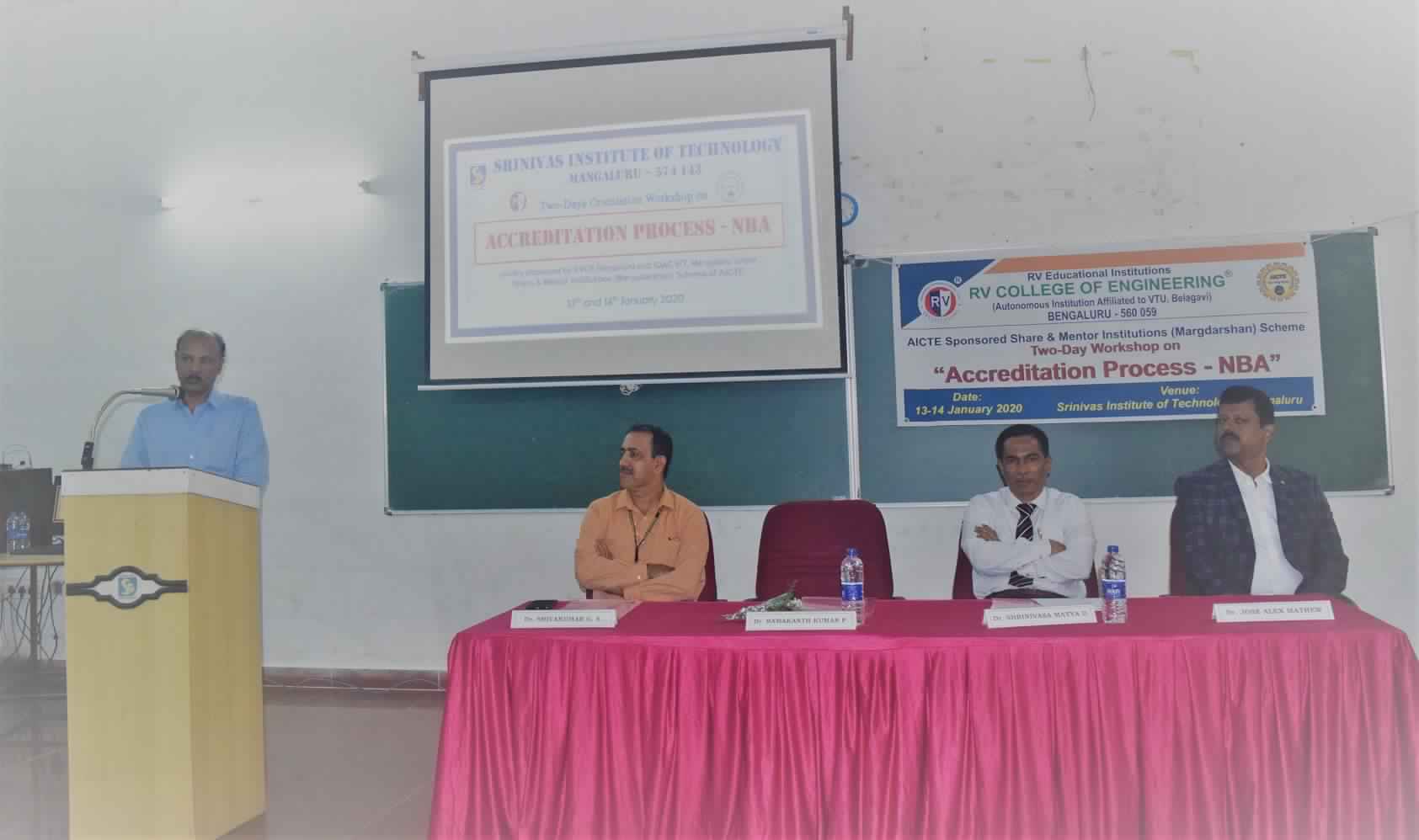 The inaugural function of the two day orientation workshop on "Accreditation Process-NBA"was held on 13th January 2020 at Srinivas Institute of Technology, Mangaluru. The workshop was organized jointly by RVCollege of Engineering , Bengaluru and Internal Quality Assurance Cell(IQAC) of Srinivas Institute of Technology Mangaluru, under Share & Mentor Institutions (Margadarshan) scheme of AICTE. Dr. […]
January 21, 2020 Posted By SIT
---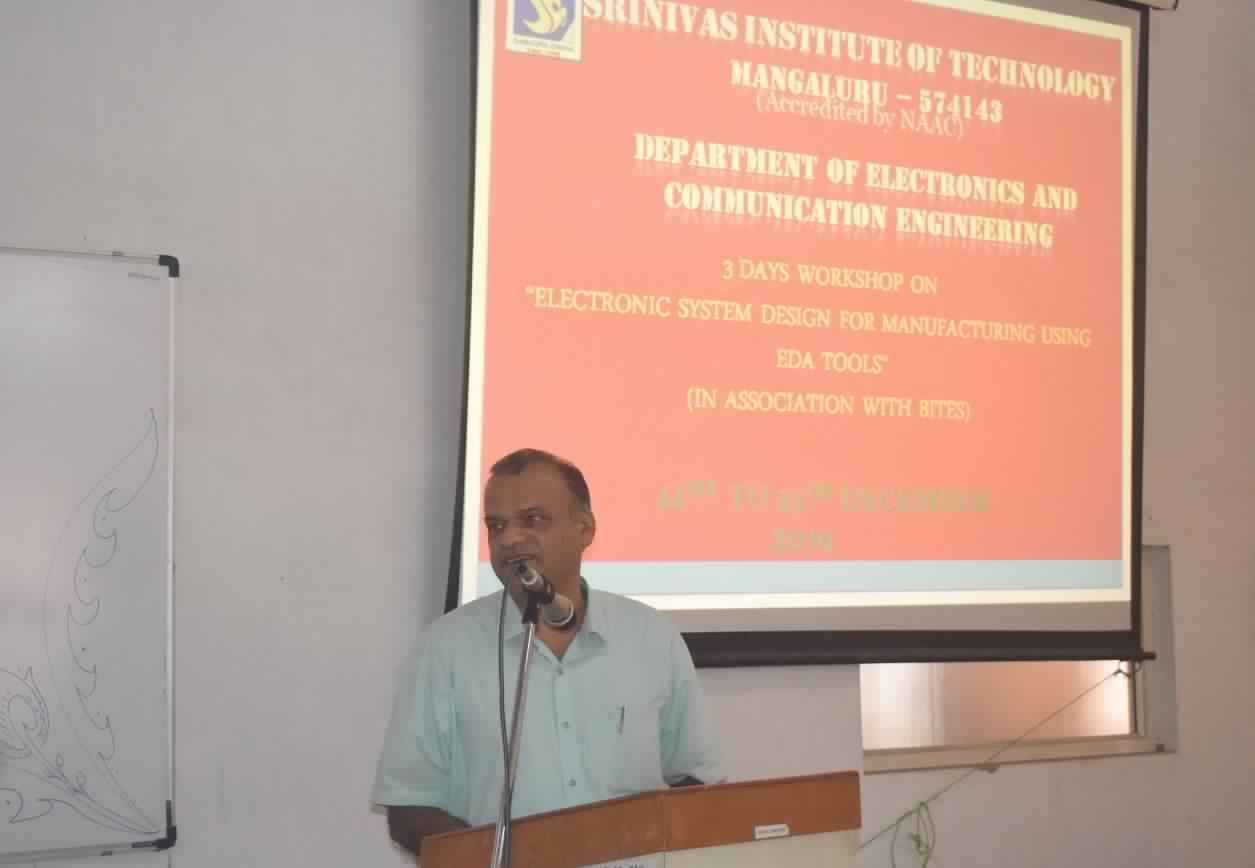 Electronics and Communication Engineering department of Srinivas Institute of Technology had organized 3 days Faculty Development Program on "Electronics System Design for Manufacturing using EDA tools" from 11th December to 13th December 2019. The Inaugural function was held on 11th December and Mr. Narasimhan Saragur, Systems Architect, Saroja Enterprises, Mysuru was the chief guest and […]
January 6, 2020 Posted By SIT
---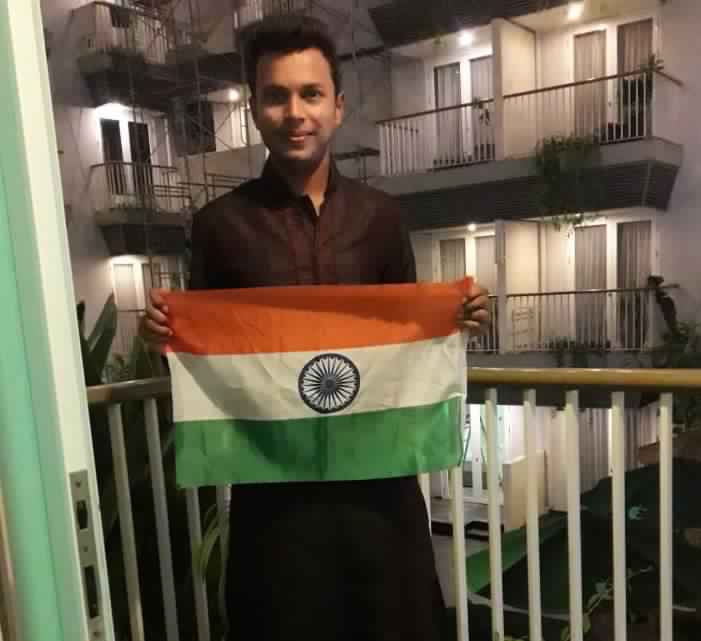 Mr. Venkatesh Singh Rajput, Final Year Aeronautical Engineering student of Srinivas Institute of Technology, Mangaluru represented India in Asia World United Nations held in Bali Indonesia from November 13 to November 17, 2019 for DISEC( Disarmament and International Security Council) Council. He gave an opening speech about India and its View on Private Military Forces. […]
January 4, 2020 Posted By SIT
---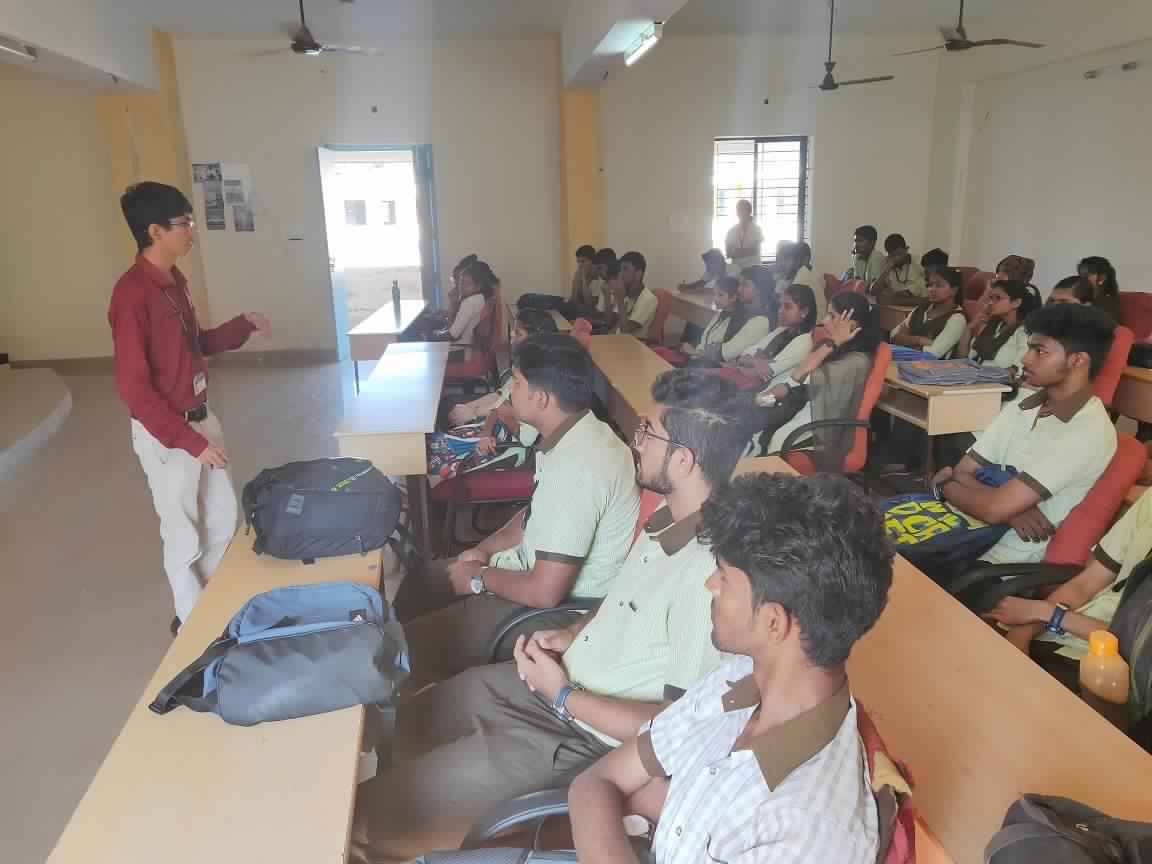 Department of Aeronautical Engineering and Airetards organised a One Day workshop on "Pilot Radio Communication, Navigation and Air Traffic Control" on 28/11/2019. Mr. Makadia Jeet Shaileshbhai, 7th semester, Aeronautical Engineering and Prof. Deepak Raj P.Y., Associate Professor, Dept. of Aeronautical Engineering who were the resource persons, spoke about the Airport Terminologies, Communication, Navigation, Air Traffic […]
January 3, 2020 Posted By SIT
---