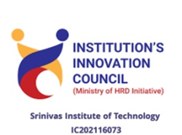 Overview
Introduction
Benefits
Significance
Tracks
About Certification Exams
Prerequisites for Associate Cloud Engineer track
Who can facilitate in the program
Srinivas Institute of Technology joins Google Cloud career readiness program.
Introduction:
Google Cloud Career Readiness program is the 16-week on-demand program that has provided a path for students and faculty in higher education to prepare for the cloud-first workplace by making them ready for industry-recognized certifications. This program will help students to learn cloud computing fundamentals with hands-on practice in labs. With on-demand training on Coursera platform and Qwiklabs provided by Google Cloud, students will build skills in topics related to cloud infrastructure, data analytics, and machine learning. The main objective of this program is to help the students to learn the essentials of the Google Cloud Platform and to explore this program. This program is very useful for the students who had a great dedication and willingness to explore their career in Google Cloud Program. This program is open for the student's of all the Engineering streams of 3rd and 4th year, provided they should have high interest in making their career in Cloud Infrastructure.
This program is specially designed to provide students with training, mentorship, and certification to launch their careers with companies seeking cloud talent. Students have chance to advance their career by learning Google Cloud at student's own pace, earning badges and certifications, and building projects. Google Cloud Career Readiness program is the journey to different certifications of Google Cloud.
Benefits
Google Cloud Career Readiness program has the following benefits:
● This program provides students 100% free access to Coursera for completing the course.
● There will be 50% off on the ACE (Associate Cloud Engineer) exam for students who complete all the courses.
Significance
Google Cloud Career Readiness program also has much significance as it identifies the caliber of the students as sometimes students at a younger age are often not aware of their true potential. This program creates opportunities that help them to analyze the current scenario of the job market. Critically analyzing the current market scope and skills possessed by the younger graduates, these programs are now given the utmost priority in every educational sector. A vision of future, career, Career Readiness Programs makes students industry-ready even before the completion of their graduation. Students nowadays never get a glimpse of the real-world waiting outside for them, but with thorough practice and determination, the students can polish their skills to make their future in Clouds.
Tracks
This program offers an engaging platform for students to enhance their skills through two tracks. If completed any one of the tracks then students can go for other tracks. The following are tracks of the Google Cloud Readiness Program.
The Associate Cloud Engineer track
Data Analyst Track
The Associate Cloud Engineer track is the 16-week track that provides students the opportunity to pursue their career in engineering and management roles related to cloud infrastructure, cloud-native application development, and data engineering. This track gives free access to architecting with Google Cloud platform specialization on Coursera which provides up to 40 hours of content. This on-demand training includes six-in depth courses with videos, hands-on labs, and quizzes. After completing the Specialization, students can earn the Architecting with Google compute engine Specialization certificate. Based on other completion timelines and other criteria, students receive a 50% discount on the certification exam whereas faculty receives a 100% discount.
Associate Cloud Engineer develops applications, monitors operating, and manages enterprises solution. Associate Cloud Engineer exam assesses the ability to plan and configure a cloud solution; it ensures the successful operation of a cloud solution; it sets up a cloud solution environment; it configures access and security. Hands-on experience is crucial for success with the Associate Cloud Engineer Certification exam. This training will put students on the path to success for achieving the Associate Cloud Engineer track certification. This all will test student's cloud skills.
About Certification Exams
The Certifications exam will be of 2 hours paper having registration fees of $125 (plus tax where applicable). The languages for this paper will be English, Japanese, Spanish. The format of these exams will be multiple choice questions and multi-select questions. The recommended experience should be 6 months + hands-on experience with Google Cloud.
After completing the certification exam, students will get access to digital badges and credentials which will help students to build their resume and unlock new job opportunities. Institutions around the world partnered with Google Cloud to solve student success.
Prerequisites for Associate Cloud Engineer track
Familiarity with the following topics is helpful for success in the Associate Cloud Engineer track:
● Operating systems
● File systems
● The IP networking stack
● How web browsers and web servers communicate
● Databases
● Programming
● Working with Linux at the command line
● Editing text files from the Linux command line
Data Analyst track is a 16-week track available for students who want to pursue their careers in data analytics, business intelligence, and management. In this track, students will get video-based training on Coursera which will provide 30 hours of content in Google Cloud Platform Specialization. Students will get one benefit in doing this track as they will get free access to hands-on practice on labs. On completing the Specialization, students will be able to earn DATA to insights with this Google Cloud Platform Specialization certificate. To complete this Data Analyst track one should know well the ANSI SQL and statistics.
Who can facilitate in the program
In this program, only teachers are eligible to Facilitate. If students are an interested, they can contact college SPOC to apply for it.
SPOC Contact:
Prof. Sudarshan K.
H.O.D,
Dept. of. Information Science & Engineering,
Srinivas Institute of technology,
Mangalore.
Email: krsudarshan@sitmng.ac.in
Ph: 9945851859.