CET CODE

E144
COMEDK Code

E138
Srinivas Institute of Technology
Valachil, Mangalore – 574143




For Admission details:
For more informationvisit ADMISSION page
Latest Updates
VTU Ranks and Gold medals Read More
ABOUT INSTITUTE
Advancements in technology and communication have brought the world closer than ever before. The Srinivas Institute of Technology (SIT) was established in 2006 with the aim of producing world class technology graduates tuned to the demands of a fast changing global village. SIT has gained the name as the best, self financed, engineering college in Karnataka in terms of infrastructural facilities.
Read More
Placements
Ganesh Bhat

Automobile Engineering

BYJU'S

Package: 10LPA

Abhishek Kumar K

Computer Science & Engineering

COGNIZANT

Package: 4 LPA

Sharathkumar Kr

Computer Science & Engineering

COGNIZANT

Package: 4 LPA

Ankith K

Computer Science & Engineering

COGNIZANT

Package: 4 LPA

Akash P Raj

Mechanical Engineering

COGNIZANT

Package: 4 LPA

Aboobakkar Siddiq

Mechanical Engineering

LAKSHMIKUMARAN & SRIDHARAN(L&S)

Package: 4.2 LPA
Vinay S

Electronics & Communication Engineering

Rakuten India Pvt. Ltd

Package: 6 LPA

Shambhavi

Information Science & Engineering

Maventic

Package: 4 LPA

Prejesh P

Computer Science & Engineering

Urjanet Energy Solutions Pvt. Ltd.

Package: 3.5 LPA

Rajesh Poojary

Computer Science & Engineering

Infosys Ltd.

Package: 3.6 LPA

Akshay Kumar P

MBA

Pin Click

Package: 5 LPA

Anantha Krishna

MBA

Pin Click

Package: 5 LPA
Hariganesh H

MBA

Pin Click

Package: 5 LPA

Manoj

MBA

Pin Click

Package: 5 LPA

Ranjan N

MBA

Pin Click

Package: 5 LPA

SHISHIR N V

MBA

Pin Click

Package: 5 LPA

Deepak Kumar

MBA

Pin Click

Package: 5 LPA

Nikhil V H

MBA

Pin Click

Package: 5 LPA
SACHIN D ACHARI

MBA

Pin Click

Package: 5 LPA

Spandana EM

Computer Science & Engineering

TYUTEE

Package: 5 LPA

Suman Pujar

Aeronautical Engineering

TYUTEE

Package: 5 LPA

Shravya Kulal

Computer Science & Engineering

TYUTEE

Package: 5 LPA
Companies Visited Our Campus

95
Companies Visited

542
Students Participated

428
Students Placed
Accreditation and Recognition
Affiliated to VTU, Belagavi

Approved by COA

Approved by AICTE

BITES

Computer Society of India

The Institution of Engineers

ISTE

NAAC Accredited
Testimonials
Ms. Shivani Bhat
Associate Software Engineer, Mphasis Ltd, Bengaluru
Ms. Shreya Gambhir B
QA Analyst,MResult Services Pvt Ltd, Mangalore
Mr. Muhammed Shihab
Corporate Account Manager, Solidarity Insurance Bahrain
Chaitanya
Software Engineer, Infosys, Bangalore
Mrs. Vishnavi Shetty (MBA 2011-13 Batch)
Operations Executive, JK Tyres Industries, Dubai
Ms. Doniya K J
MS Research Scholar, University of Dayton, United States
Mr. Adesh Achalli
Senior Analyst, EY, Bangalore
Ms. Sanjana S
Software Developer, Amazon.com Services LLC, Seattle, WA, USA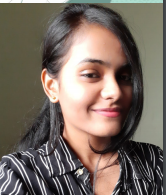 Afeeza Ali
MS Research Scholar, IIT Indore
"Adding fun to learning creates the best educational experience " Life at Srinivas Institute of Technology was my favourite journey of student life. When I look back at my Btech journey I see myself acquiring various essential life qualities. I'll always be a bit partial towards my branch- Computer Science Department because it gave me a family away from my home. Having served as an active member of the department association and in various extracurriculars, I can vouch for the fact that you dont just get to excel in studies you get the opportunity to build your personality in every way you want to. Professors are the asset of this department. You get to learn from the most disciplined and humble academicians there can be.
Ms. Shruthi Bhat
Software Engineer, United Overseas Bank, Singapore
Mr. Ganesh bhat
Business Development Associate, Byjus, Bangalore
Mr. Mohammed shahin AH
System Engineer, Infosys, Mysore
Mr. Sachin Dev
Sr. Cyber Security Consultant, Ernst and Young(EY)
Mr. Kaushik
Business Development/Marketing Executive, Usha Armour, Bangalore
Mr. Aniruddh Kambadakone(Mechanical 2014-2018 Batch)
Design Engineer, Kirloskar-Toyota Textile Machinery Bangalore
Ms. B C Ranjitha(ISE 2014-2018 Batch)
Associate Software Engineer, SLK Software Services Pvt. Ltd, Bengaluru
Mr. Dharmesh Patel(Mechanical 2007-2011 Batch)
Asst. Project Manager, Adani Wilmar Ltd.
Ms. Manasa Adiga(ISE 2013-2017 Batch)
Associate Software Engineer, Mphasis Limited, Chennai
Rishika Naik
Assistant Design Engineer, Axiscades Engineering Technology, France.
The department of Aeronautical Engineering of Srinivas Institute of Technology, Mangaluru has always believed in helping and guiding its students. The years spent here have been full of learning opportunities that were full of fun & frolic and sometimes with academic grind that one has to go through. The events that I took part helped me to grow my confidence level.
After the completion of my B.E in Aeronautical field in August 2016 I joined AXISCADES ENGINEERING TECHNOLOGY as a Graduate Trainee in the month of November 2016 and worked for A380 Germany perimeter and then started working as Assistant Design Engineer for A350 France perimeter in 2017 and was deputed to work onsite (FRANCE) 2018-2019.The international exposure makes you a better person to face the challenges of the corporate world.
Mr. Karthik K
Senior Engineer, L&T Infotech
Ms. Sahana, Ms. Soumya, Mr. Subhash
Assistant Engineers, SpiceJet Ltd., Haryana.
Mr. Subodh
Assistant Engineer,SpiceJet Ltd., Hyderabad.

Renita Nazareth
Sr. Test Analyst , Cognizant
4 years of my course were like an exciting joy ride, exploring my hidden abilities that perfectly ended with a job through campus placements. From training to build ourselves professionally, to opportunities that ignite leadership skills, encouraging faculty run by responsible management and talented batch mates, I have experienced all of it here.
My journey started with conquering my stage fright followed by attending technical presentation competitions to being pushed to my limits to take up the post of college president.
I would never forget my time here and the faculty that motivated me. I am thankful to SIT for letting me shine.
Srikara S. B
Software Engineer, Robosoft Technologies Pvt. Ltd. - Udupi.
Ms. Chaithra Sudhaka
Accounts Representative, Accenture Solution Pvt Ltd, Bangalore
Ms. Kruthya
Business Analyst, Wipro Technologies

Angel Sulochana Soans
Campus Placed – Tech Mahindra
Hi, I m Angel. I feel privileged to share few words about this college. This college has motivated me to learn and participate in all the activities which will help me in making my future a success. From attending classes to attending placement drives I have experienced that Srinivas has made a successful efforts in providing quality education to all the students. I can never forget the friendly atmosphere and the support I have received from this college. I feel proud to be an SITian.
Ashwini Shenoy(Mech Dept 2007-2011)
Project Manager @ IBM Bengaluru Past Company: Mico-Bosch

Arun
Senior Systems Engineer, Infosys
My four years at SIT was a great learning curve. The infrastructure at SIT always amazed me, right from smart classrooms to well equipped labs to a fleet of buses.
The college gave us great opportunities, be it academics, National level fests, Sports events..etc to find the best in us and above, all a great kick start to our careers.
Every moment at my college will be cherished and the values it taught will drive me ahead.
Gaana Bhat,
Technical Engineer at Yahoo

Ketan Shenoy P
Campus Placed – Infosys
It was a great time we spent in Srinivas Institute of Technology. The relationship between faculties and students is very cordial, which gave me opportunity to excel in my area of interest.
A V Sooraj (Mech Dept)
Business Development Associate - Byju's the learning App

Mithun M Nambiar
Campus Placed – Infosys & Jaro Education
The four years in this college has got in a huge transmission in me. Be it academics, cultural, sports, extracurricular or technical. I was able to realise my full potential. Through their constant guidance, training and motivation, the placement department helped me to achieve offers which once seemed so very distant. Srinivas is an ideal place to learn, grow and achieve.
Maya Nair (2012 Batch MBA)
Customer Relationship Officer, US Based company - Kochi

Shivani
Third Year Computer Science & Engg
My sincere thanks to SIT College which has excelled me in achieving my goals and the corporate exposure provided by the Institute by numerous seminars, industrial visits, and various other events has helped me to excel in my core areas of interest.
Roystan Castelino
Research Scholar, Renewable Energy Sources, National Institute of Technology, Karnataka, Surathkal
To be a premier institute of professional education and research, responsive to the needs of industry and society.
To achieve academic excellence through innovative teaching- learning practice, by providing conducive research environment, industry-institute interaction and skill development, leading to professionals with ethical values and social responsibilities.