A webinar on "Know Your Data Rights" was organized CSI- Student Chapter of SIT on 21 th November 2020 using webex platform. Mr. Deepak Karun, Security Solutions Architect, Paramount Computer Systems LLC, Dubai, was the Resource Person for this webinar
November 21,2020 Posted By SIT
---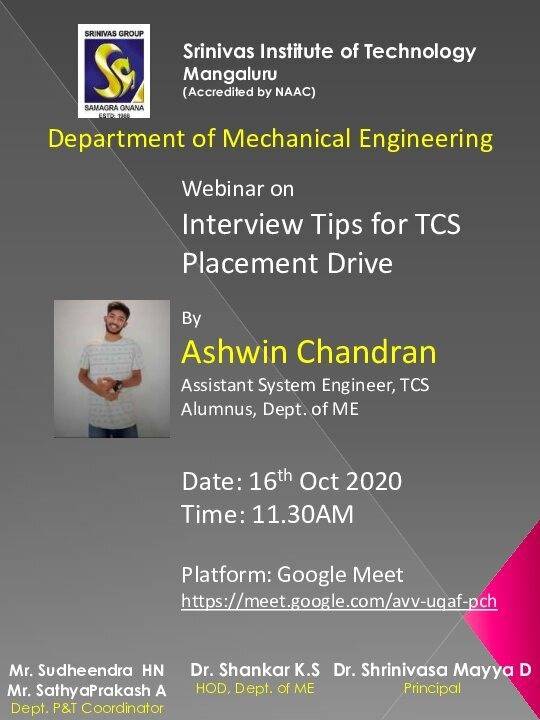 A Webinar was conducted by Department of Mechanical Engineering on
November 19,2020 Posted By SIT
---
SIT EC department organized a Webinar on Placement Preparation Strategies for Core Companies on 9-11-2020 for the ECE students and faculties.
November 11,2020 Posted By SIT
---
The Department of Information Science and Engineering, Srinivas Institute of Technology, Mangaluru organized a Webinar on "Video Coding" in association with The Institution of Engineers(India) - Students' Chapter[IEI] on 6th of November 2020 using Cisco WebEx platform. The webinar was intended for students and also for the enthusiasts who are interested to work in Video Coding domain.
November 06,2020 Posted By SIT
---