The "FALCONS" Association is the technical association of the Department of Nano Technology. It was established in the year 2013. The activities are guided by faculty members and are executed by students which provide opportunity to all the students of the department to conduct various technical and social events, helping them share and gain ideas, experience and knowledge from their peers. The technical events comprise of several hands on workshops such as active research, Developing nanomaterials and devices, technical talks, technical quiz, debating contests etc..
The association organises outreach programs, social sensitisation programs for the benefit of public.
The association instituted following awards:
1. Best outgoing student
2. Best Project of the year
3. Academic performer of the year
The Alumni contribute to this forum by guiding their juniors on academics, placement and career. This association provides opportunity for the students to enhance their leadership and technical skills.
Student association (FALCONS) inauguration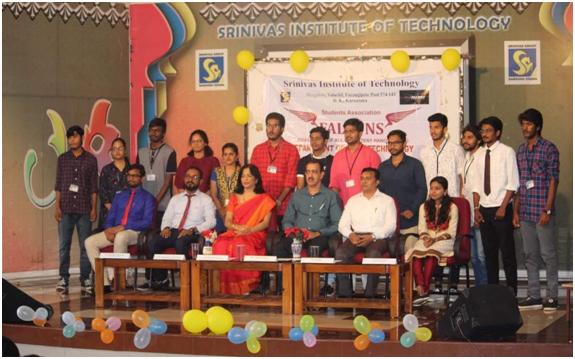 Various Activities in and out conducted by FALCONS; Student Association, Department of Nano Technolog