CET CODE

E144
COMEDK Code

E138
Laboratory Facilities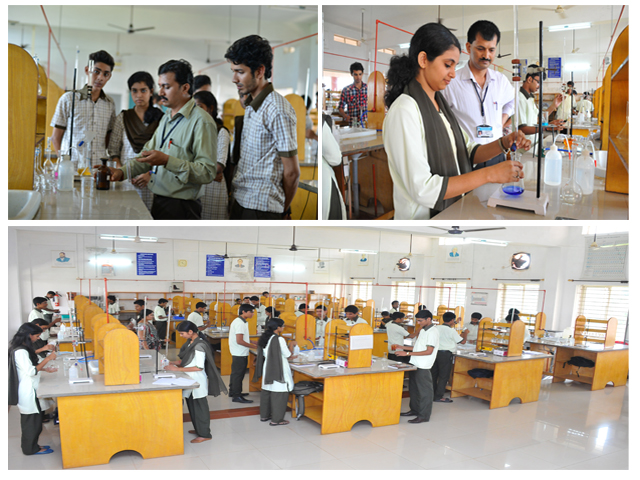 The Chemistry laboratory have the following instruments for the study of UG Engineering students.
1

The Digital Potentiometers for the estimation of amount of Ferrous ammonium sulfate, Conduct o meters for the estimation of acid mixture, pH meters for the determination of pKa of Weak acid, Colorimeters for the estimation of Copper, Flame photometers for the estimation of Na+, K+, Ca2+, Li+ , Hot Air Oven for drying the glass wares, Digital Stop Clock , Hot Plates, Deioniser unit, Distillation Unit etc.

2

Titration Set Up – For the determination of (i) Chemical Oxygen Demad(COD) (ii) Total hardness of Water (iii) Amount of CaO in Cement Sample (iv) Amout of Cu & Fe in Ore/alloy (v) Total alkanlity in the sample.