Laboratory Facilities
The department has 10 computer laboratories with 350 computer terminals connected to Windows 2003/ Linux servers. All the necessary software's required to carry out regular laboratory work and project work are available in the department. These facilities are exclusively for undergraduate and Post graduate students of Computer Science. 300Mbps leased line connectivity for Internet access is also available.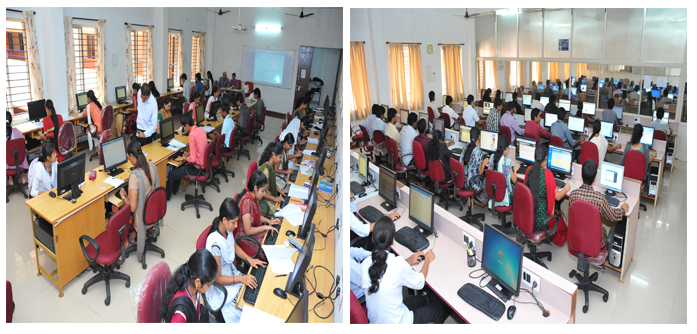 Laboratories
1

Internet Lab

2

C– Programming Lab

3

Microprocessor Lab

4

Database Application Lab

5

Algorithms Lab

6

Computer Graphics & Visualization Lab

7

System Software & Compiler Design Lab

8

Network Lab

9

Web Programming Lab

10

Project Lab
The Computer laboratories are networked with three servers with configurations: IBM X3 250 M3(4252) Intel® Xeon® X3430 series (quad-core) 2.4 GHz/14 MB ,DDR3, 2X500GB HDD
The Department through its well developed infrastructure and a team of experienced faculty exposes the students to Programming Techniques, the Design and Analysis of Algorithms and basic requirements of Software Analysis, Design and Applications and also in R&D activities.